The Two
Sure Things
in Life
I can't help you with the first sure thing in life, but I can assist you greatly in overcoming the anxiety of the second sure thing - i.e., the annual filing of Canadian or U.S. income tax returns.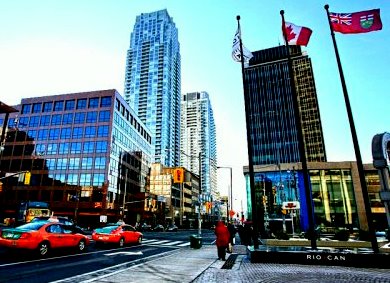 About Me
I have the experience of dealing with individuals, small business owners and professionals. I deal directly with my clients on a personal basis.
In the area of income taxes, I have been assisting individuals in solving their Canadian and U.S. tax problems for many years.
If you wish, I will also take the headache out of you having to look after your bookkeeping records, filing of HST returns, and other required government filings.
I will also prepare financial statements that are required by either your bank or government authorities, and I will discuss these financial statements with you prior to completion.
I can provide references from clients that have been using my services for many years.
My office is centrally located in Toronto, close to the Yonge and Eglinton intersection.
My Commitment
You can trust that your business and personal matters will be handled with professionalism, integrity, and the utmost discretion. The end result will be accurate, on time, and get you great results.


118 Eglinton Avenue West, Suite 510, Toronto, Ontario | 416.485.6069 | ssross@on.aibn.com